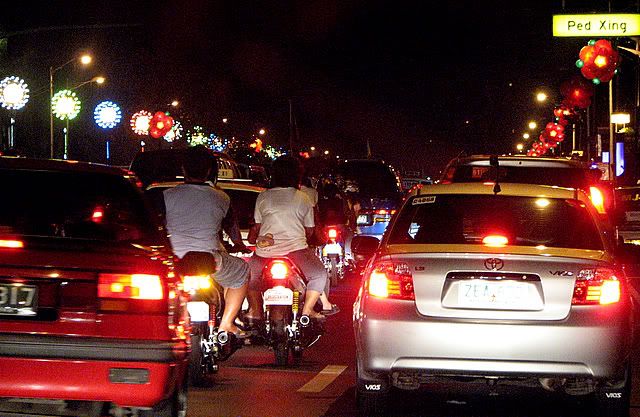 imagine that ... almost midnight and look at the traffic!
guess it's because this is near one of the hot "night spots", the Baywalk.
there you can find live bands, dining alfresco, ice cream (yup, yup, yup!),
and it's located literally along Manila Bay. well, you can just imagine the smells there! :D
i didn't mind the traffic, really. gave me a chance to get this shot!
|