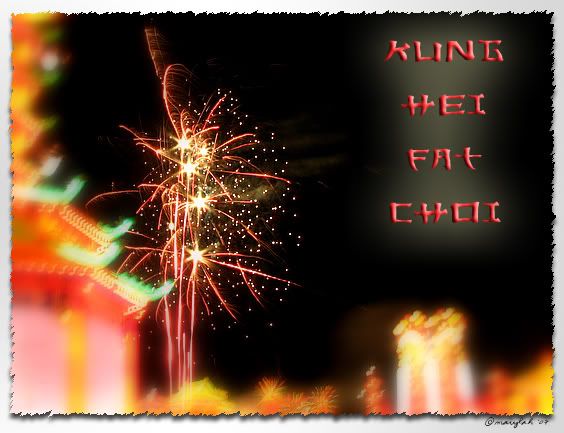 Happy Chinese New Year!
a day late, but ... ;P
... it's the year of the
fire pig
, i think ...
... shot taken last weekend, a couple of hours before the actual new year's day (Feb18th).
interesting stuff i found out, taken from
this site
:
" ... people believe it is bad luck to eat rice porridge for breakfast on the first day of the new year. If you choose to do so, you will get wet when you go out during the year, according to local folklore. "
nope, am not Chinese (well, not that i know of ... lol) but some Chinese ways have slowly been incorporated in our culture ... like the practice of
feng shui.
well, not all practice it, but you can hear advices every now and then ... besides, wouldn't hurt to follow it, if you can. :)
Labels: 2007, kungheifatchoi, newyear
|