missed Tuesday, January 30 |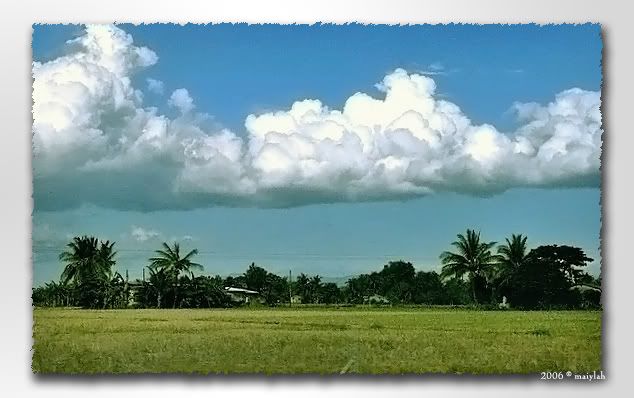 took this shot last year, along the north expressway, while going to Bulacan ...
just couldn't resist taking a shot of the fluffy clouds on a sunny day.
and believe me, i took quite a lot of shots during that trip, but only two or three were decent enough for uploading. lol ... ;P

been almost a month since i last saw a rice field!

i know, some of you could count years ... :)

but i sure do miss them!
Labels: clouds, expressway, ricefield